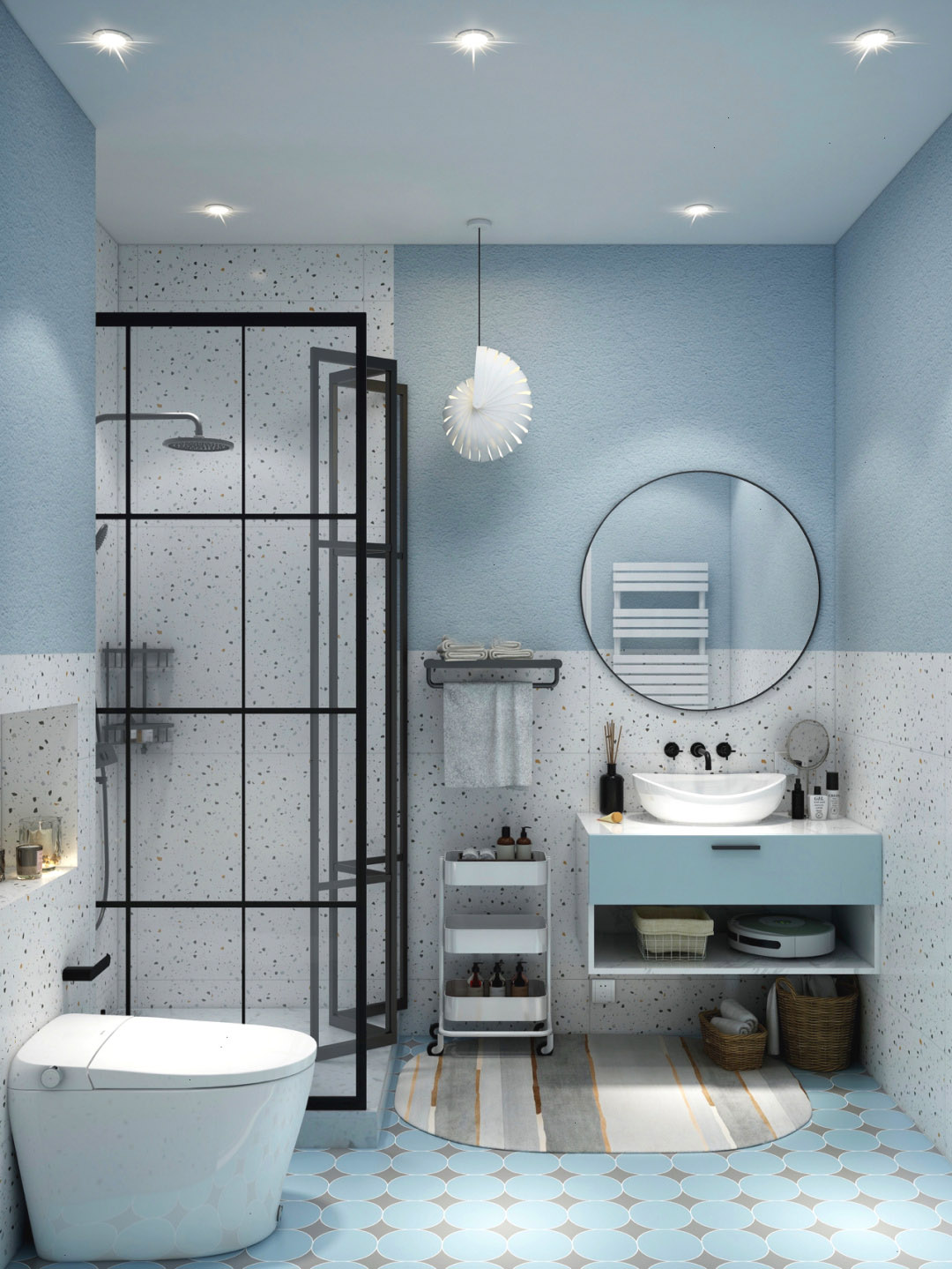 If you intend to incorporate color into your bathroom design, look no further than shades of blue. The color of water is a natural fit for a room built around its role in keeping us healthy and clean.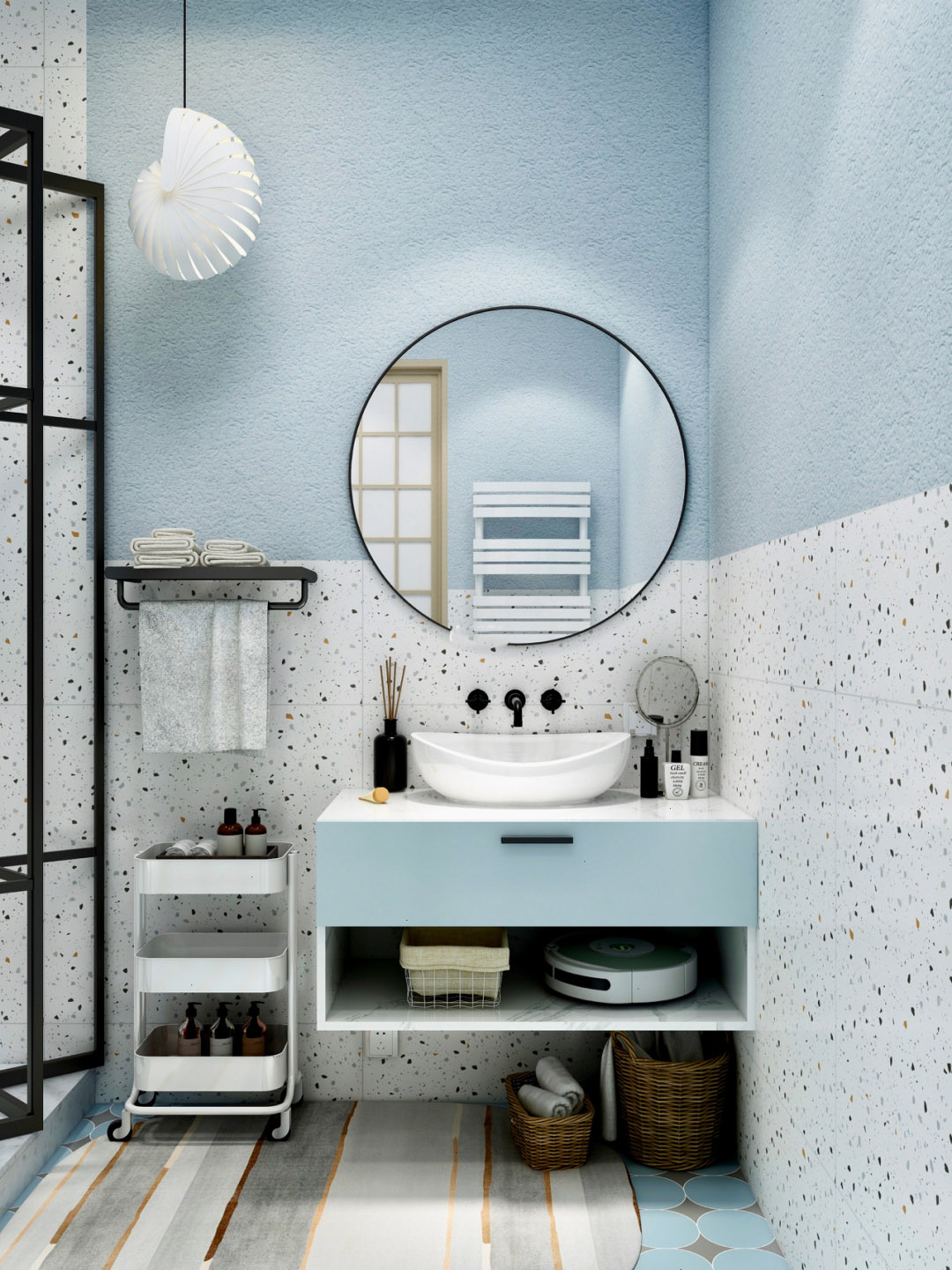 Blue is soothing, relaxing, reminiscent of sea and sky. Matched with white paint or fixtures, it's as timeless and crowd-pleasing a color combination as a beach house in Mykonos that will never go out of style, a dose of color that is nevertheless neutral enough to be something you'll be happy to live with for many years.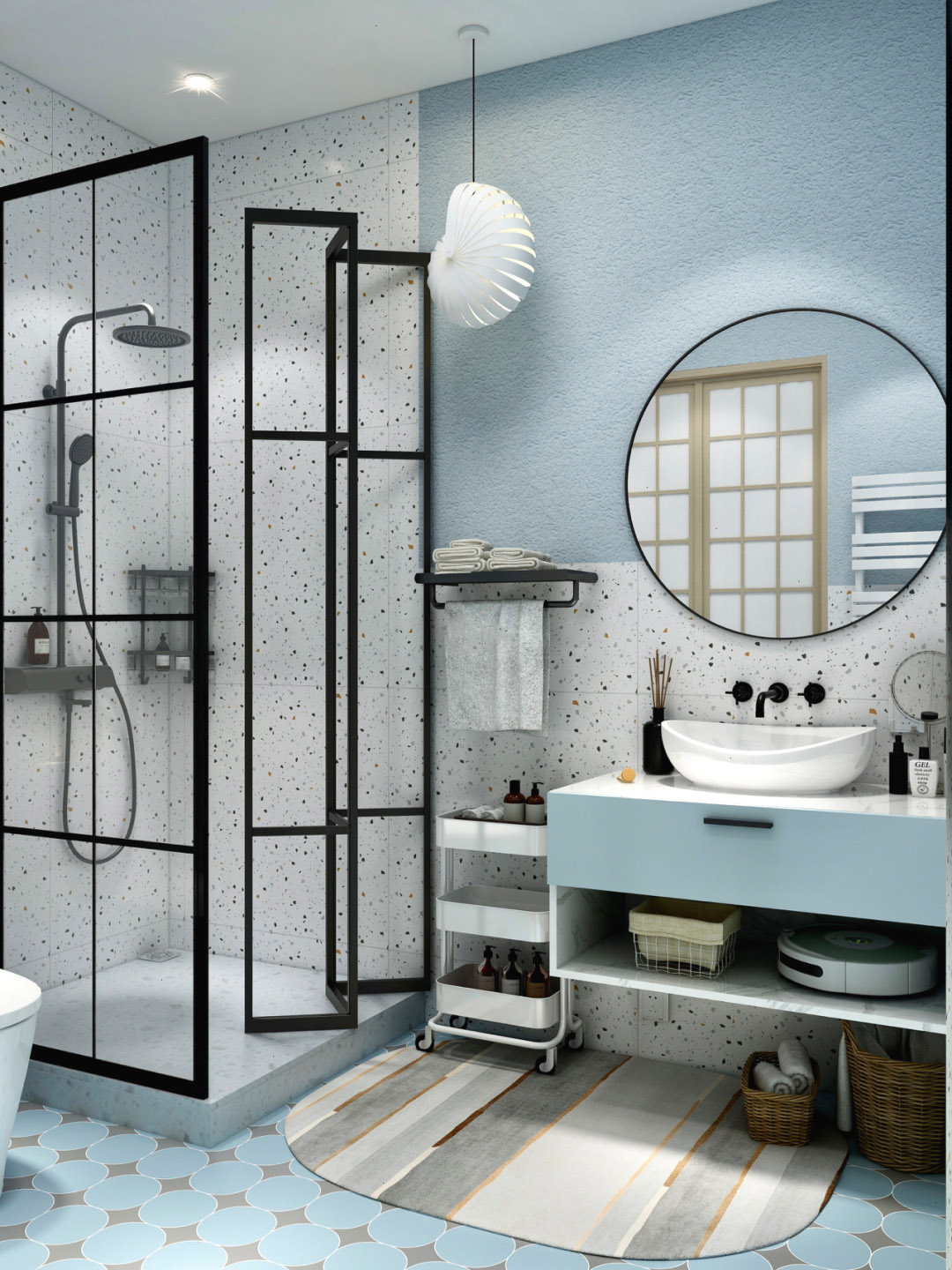 The room incorporates understated black aluminum shower room and floating black towel rack to contrast the blue dotted floor.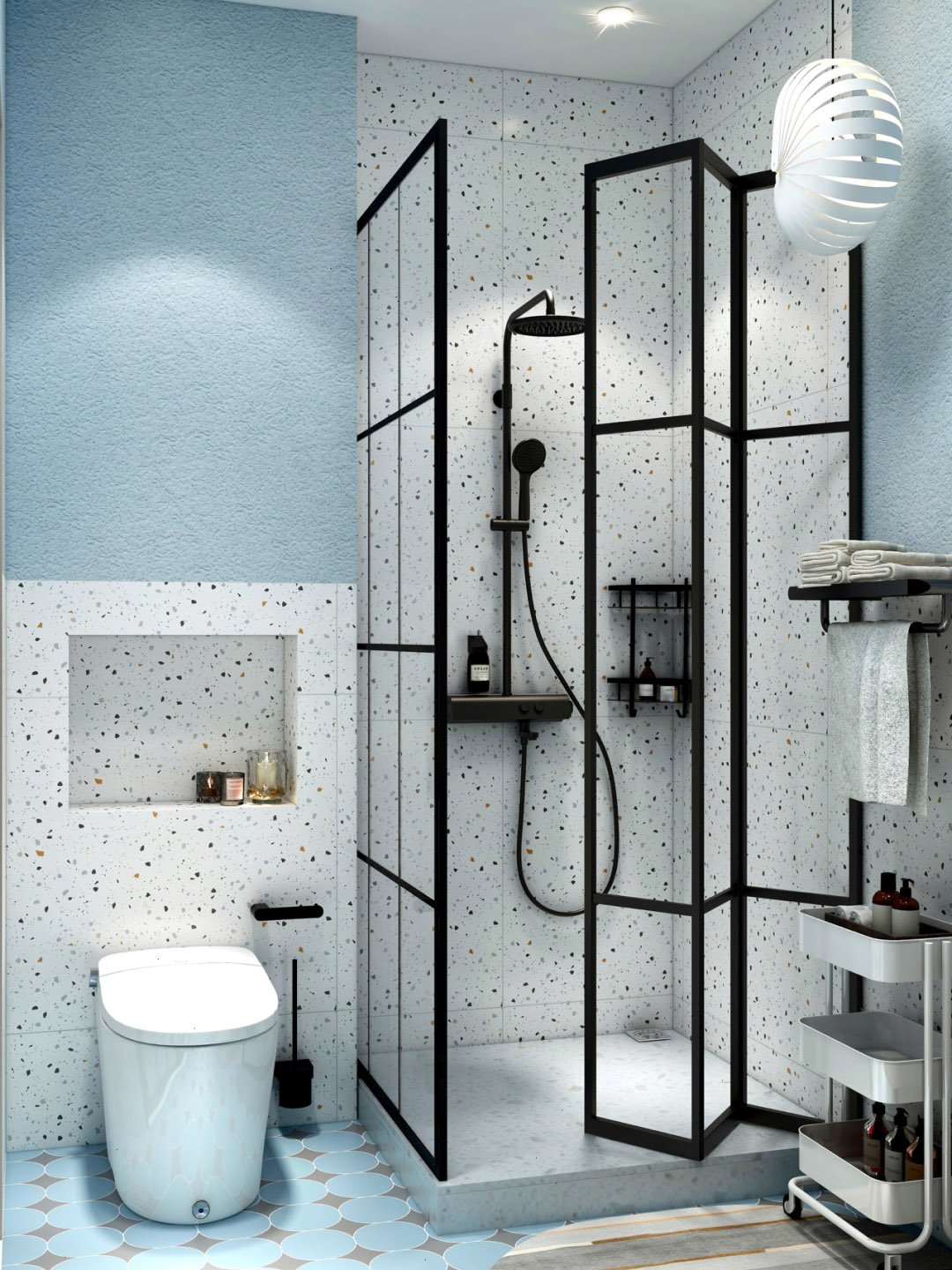 The light blue console with the white cubby also creates a statement. The blue and white design is a color combination that never goes out of fashion, merely changes its style. The patterned rug also adds an interesting look.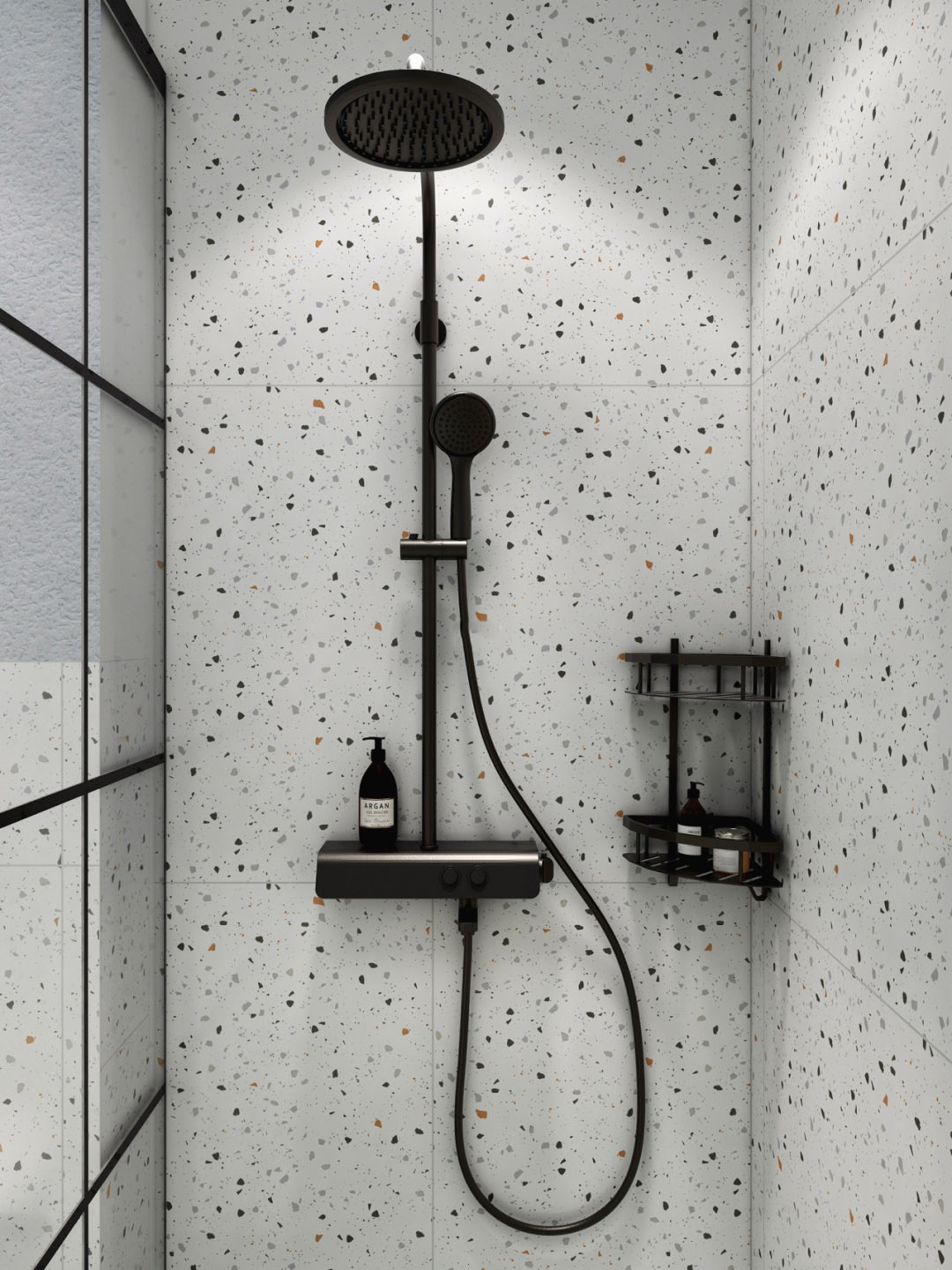 Instead of completing the wall with just paint or all tiles (which is expensive), this bathroom uses both. In turn, this creates interest and maximises the space by including a splashback section that protects the walls and is easy to clean and wipe down.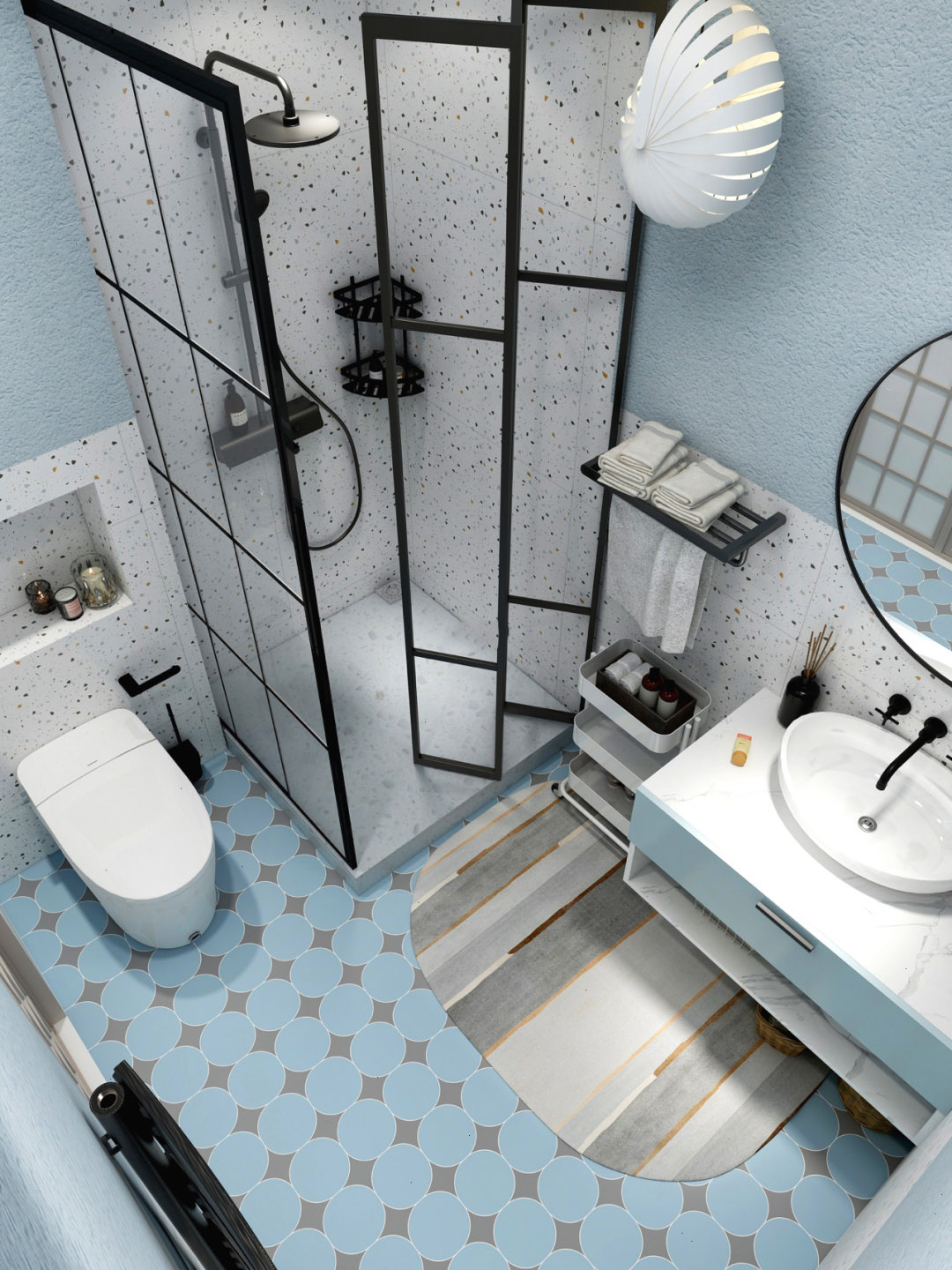 This whole bathroom is clean and chic, guaranteed to provide a relaxing experience. This, in part, is due to the minimalism. The smart toilet adds a modern touch. The design is simple, and the blue tones are calming. Nothing is too distracting to the eye, which adds a sense of simplicity and serenity.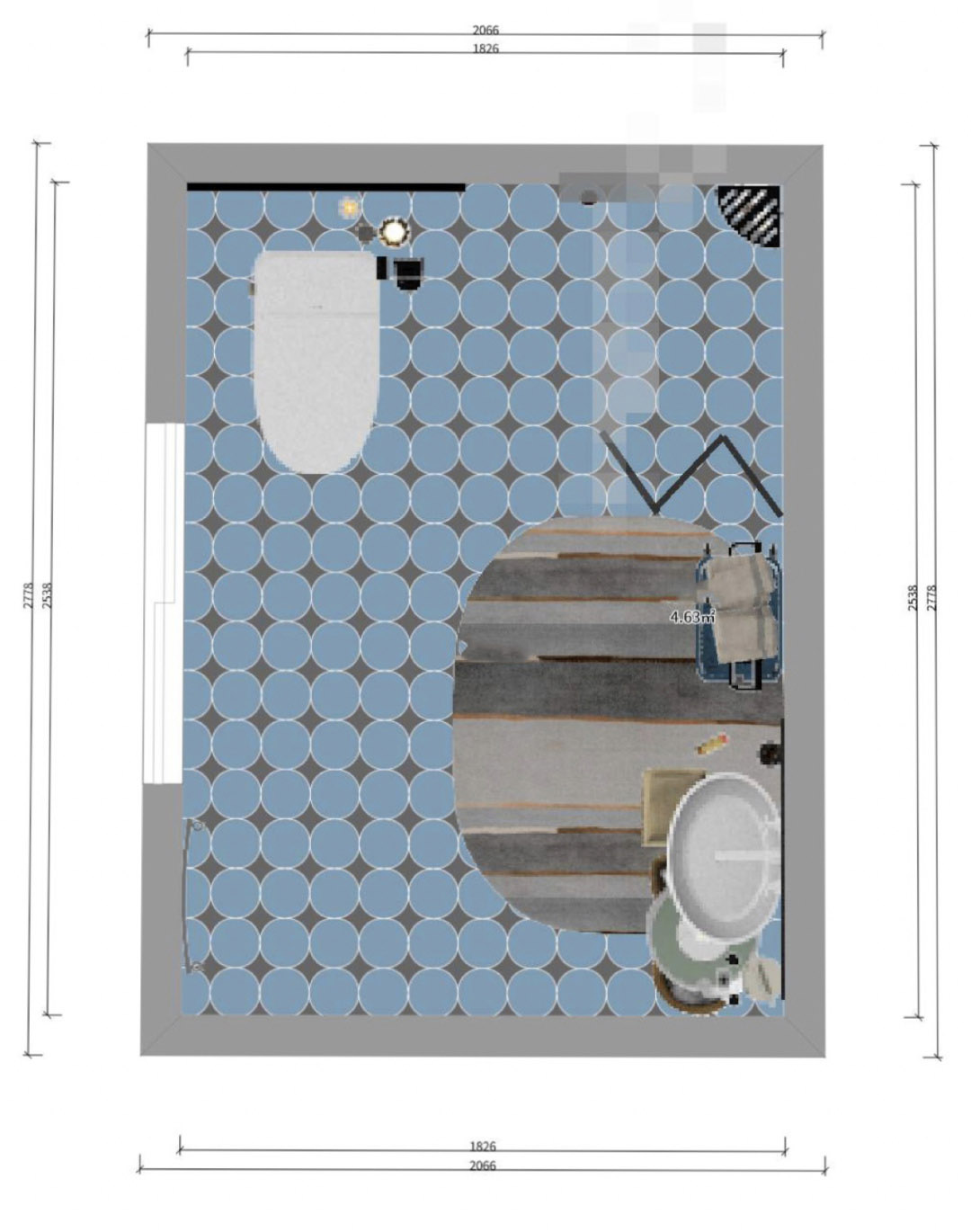 If you are interested in bathrooms of other styles, please check articles below.
Popular Small Victorian Bathroom Design Idea
Cheerful Yellow Bathroom Decor Idea for Your Next Redo
Victorian Style Bathroom with A Modern Touch